Meet Our Staff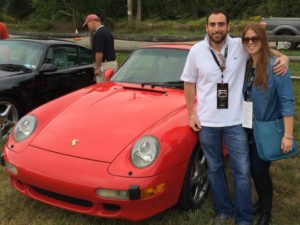 David Mizrachi, Dealer Principal
David Mizrachi graduated with a bachelors degree in accounting from Temple University and has completed the Six Sigma Yellow Belt training program. After starting in the automotive business with glass repair and replacement, David decided to take his years of hands-on experience in other various aspects of the automotive industry and apply them to automobile sales and leasing. His goal was to establish a value driven, customer service oriented business that would differentiate his dealership from others in the industry.
With this in mind, David initially focused on a high-volume wholesale business plan. He gained valuable insight into the automotive world at a rapid pace by buying and selling a large number of units in a short period of time. Because the wholesale segment focuses on dealer-to-dealer transactions, Motorcars of the Main Line established a strong name among a number of franchised dealers throughout the United States as well as overseas. It is these relationships that enabled Motorcars of the Main Line to acquire high quality new-vehicle trades and off-lease vehicles, without purchasing from auction houses. Motorcars of the Main Line has also established a rapport locally as being a fair and easy outlet for vehicle owners that want to liquidate their current vehicles be it for reasons like downsizing, relocating etc.
With an interest in operating a full service dealership, David changed his business plan and refocused his efforts in the internet-retail segment. Motorcars of the Main Line operates on a 7,500 square-foot indoor retail delivery center in King of Prussia, PA made necessary from vehicle sales from its website motorcarsofthemainline.com. Certified Pre-Owned vehicles are now available through our DriveCertified program. DriveCertified vehicles share the qualities and benefits of pre-owned programs offered by many new car franchises and manufacturers.